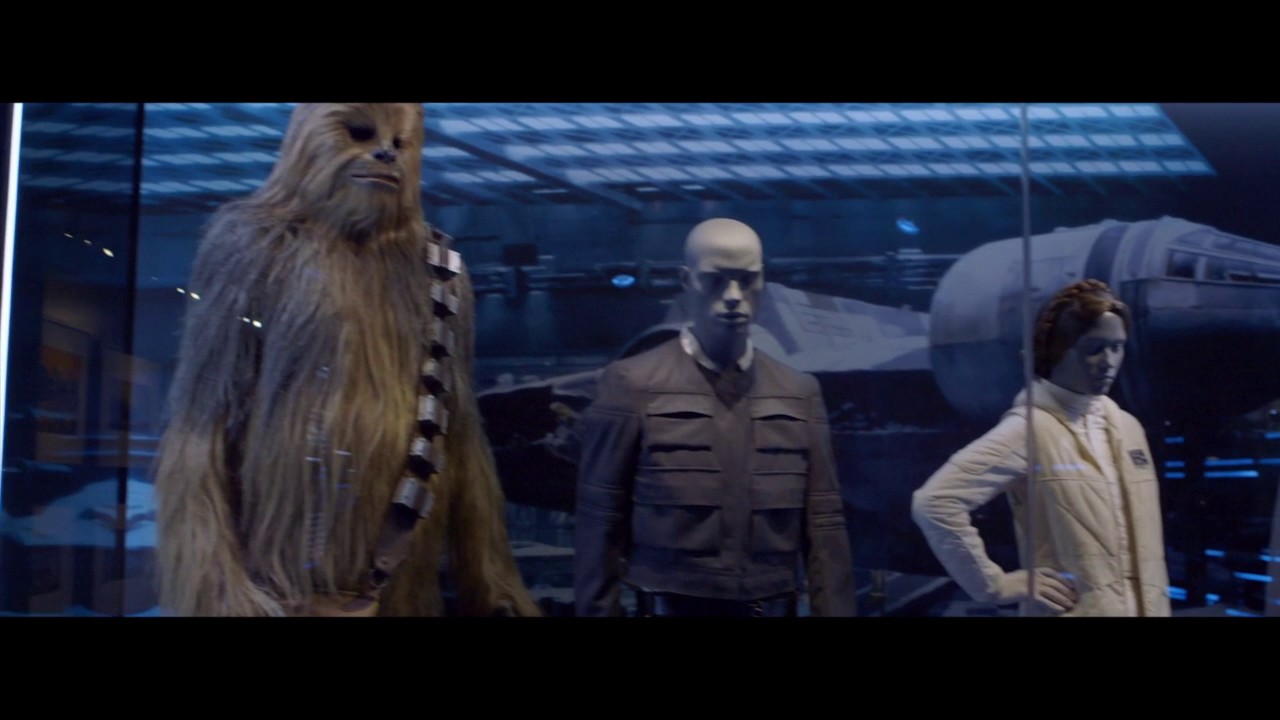 Videos and photos
An exciting and immersive touring exhibition of the Star Wars universe
IN JAPAN FROM AUGUST 8 2019
TO JANUARY 13 2020
Tickets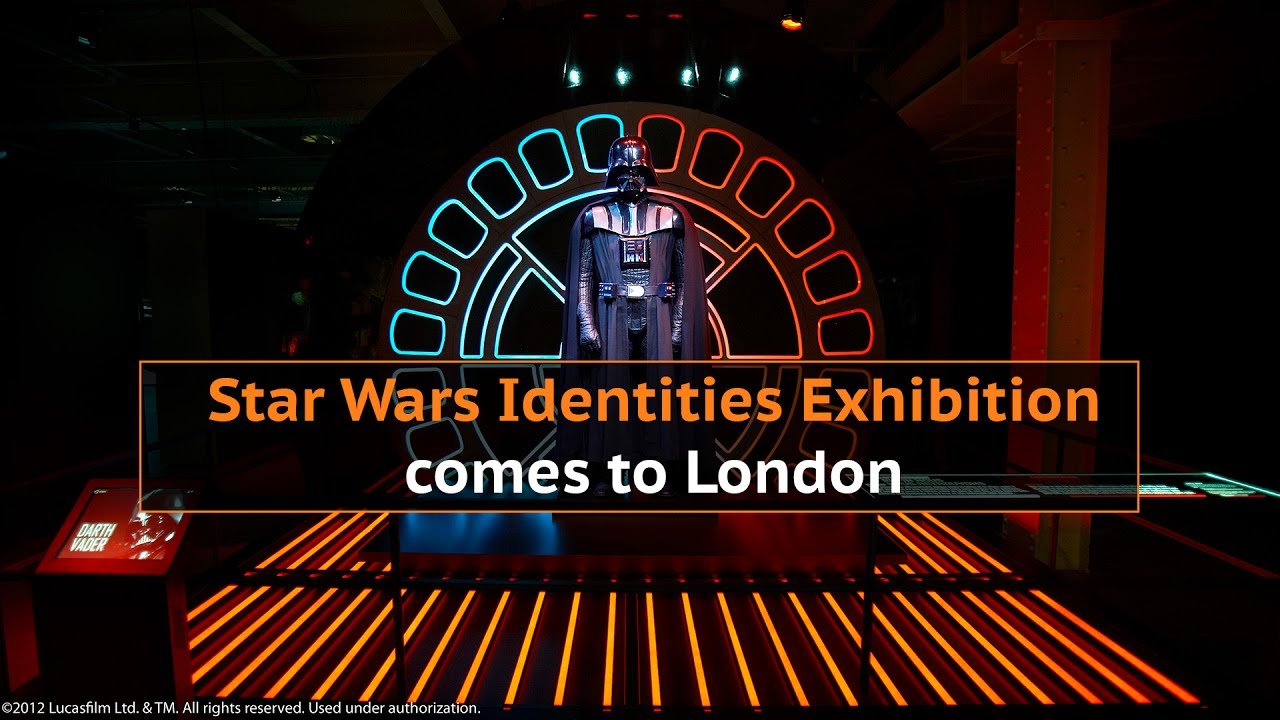 Preview
Exhibition
Scientific Committee
Partners
Made possible by Lucasfilm Ltd., the STAR WARS™ Identities exhibition innovates by exploring the theme of human identity through the memorable characters of the Star Wars films.
This exciting and immersive touring exhibition follows the journeys of Luke and Anakin Skywalker, cinema's preeminent father and son duo, as their identities are developed from childhood through adolescence and into adulthood.
An interactive identity quest puts visitors at the centre of the experience by inviting them to ask question about their own identities as the they progress along with the creation of their own and unique Star Wars hero. As the exposition progresses, visitors simultaneously explore their own identity, their fictional Star Wars hero's identity as well as the films' characters personalities.
In order to engage visitors' participation and imagination, the exhibition is infused with the same sense of fantasy adventure essential to the Star Wars movies. Consequently, the exhibition holds broad appeal for a general public of all ages and backgrounds, including families, school groups, and film and science enthusiasts, and offers a satisfying and exciting experience for Star Wars fans and neophytes alike.
Content
The STAR WARS Identities exhibition explores the theme of human identity through ten components: species, genes, family, culture, mentors, friends, key events, occupation, personality and values.
These ten components are grouped into the exhibition's three main sections and reflect the identity evolution, from childhood to adulthood. In order, these three sections are: origins, influences and choices, all acting as central pillars making it possible to not only structure the exposition's educational content, but also to exhibit the massive Star Wars collection of artefacts.
From a scientific perspective, visitors learn how these components affect identity. Ten videos, one per component, combine clips from Star Wars with animated graphics explaining how each component affects who we are, "we" in this case referring simultaneously to the fictional characters of the Star Wars universe and to the visitors themselves. These videos were developed in collaboration with the Montreal Science Centre and a team of experts practicing in a variety of scientific fields, including genetics, neuropsychology, health sciences, and psychology.
Collection
An impressive collection of over 200 original costumes, props, accessories, models, and conceptual artwork from the making of the first six films, are well integrated into the structure of each of these ten components.
Carefully selected from the Lucasfilm archives, each collection object lets visitors gain a greater understanding of Star Wars characters identities, and is accompanied by exclusive anecdotes on characters and movie creation, and is sure to delight the most passionate fans of the films and visitors interested in the movie-making process.
Interactivity
Spanning over 1000 square meters, this touring exhibition uses state-of-the-art technology to transform the museum experience into an interactive, multimedia adventure.
More precisely, visitors will enjoy two main types of technologies. First, a hands-free audio guide using infrared signals will give access to the entire exposition's audiovisual content in the preferred language.
The second technological element is an RFID bracelet which tracks visitors' progress as they complete the different stations of the Quest. This information allows the visitor to create his or her own Star Wars hero and then to visualize the results in the exhibition's conclusion. The results can then be sent to the visitor via e-mail, at which point they can be shared through social media platforms.
X3 Productions and the Montreal Science Centre consulted the following experts for guidance throughout the development of the exhibition. This scientific committee was fundamental to the creation and validation of the exhibition's educational and scientific content.
NEUROPSYCHOLOGY
Jennyfer Ansado

Neuropsychology and Cognition Research Centre (Université de Montréal)

Miriam Beauchamp, PhD

Neuropsychology and Cognition Research Centre (Université de Montréal)
PSYCHOLOGY
Françoys Gagné, PhD

Department of Psychology (Université du Québec à Montréal)

Dave Miranda, PhD

Department of Psychiatry (Université McGill)

Julien Morizot, PhD

School of Psychoeducation (Université de Montréal)

Daniel Paquette, PhD

School of Psychoeducation (Université de Montréal)

Annie Bernier, PhD

Department of Psychology (Université de Montréal)
BIOCHEMISTRY
Claude Marineau, MBA, M.Sc.

Centre of Excellence in Neuromics (Université de Montréal)
SOCIAL PSYCHOLOGY
Roxane de la Sablonnière, PhD

Department of Psychology (Université de Montréal)
OCCUPATIONAL THERAPY
Claire Dumont, PhD (ergothérapie)

Occupational Therapy Department (Université du Québec à Trois Rivières)
Education
Nathalie Lafranchise, PhD

Department of Social and Public Communication (Université du Québec à Montréal)
LUCASFILM LTD.
Lucasfilm Ltd., a wholly-owned subsidiary of The Walt Disney Company, is a world leader in cinema, TV and digital entertainment production. In addition to TV and movie productions, the company's activities include visual effect, sound, state-of-the-art digital animation, interactive entertainment software, and management of derivative products from various entertainment properties, including the legendary Star Wars and Indiana Jones franchises. Lucasfilm Ltd. head offices are located in North California.
For more information, visit lucasfilm.com.
Lucas Museum of Narrative Art
This is the first museum of its kind, with an unprecedented collection that features fine art and popular art from illustration to comics, an insider's perspective on the cinematic creative process and the boundless potential of the digital medium. Created by George Lucas, the museum is based on the filmmaker passion for education, along with the important role that art plays in inspiring young people. The Lucas Museum will celebrate the power of visual storytelling in a setting focused on narrative painting, illustration, photography, film, animation and digital art.
For more information, visit lucasmuseum.org.
MONTREAL SCIENCE CENTER
The Montreal Science Center has attracted more than seven million visitors and presented over 40 exhibitions and 70 IMAX™ TELUS films since its inauguration in 2000. First institution dedicated to the scientific culture in Quebec, the Montreal Science Center is renowned across the province for its major contributions in science and technologies.
For STAR WARS™ Identities, the Montreal Science Center has assembled a team of experts from various scientific backgrounds, including genetics, neuropsychology, health sciences and psychology. The expertise and knowledge of these professionals was essential to the exhibition's development process of scientific contents, and ensured the identity quest was based on up-to-date scientific research.
For more information, visit www.centredessciencesdemontreal.com.